I thought today I would show a bit of love for the blogging community but I thought I would make a little series with 4 blog posts with them focusing on my favorite bloggers within Fitness, Fashion, Beauty and Lifestyle type blogs. I'm going to start with fitness as that is my fain focus on this blog. Lets get started sharing the love with my 4 favorite bloggers.
1: Gymbags and Gladrags.

Cantara is a 23 year old blogger who has a blog that is a mix of everything but has a focus on fitness. What I love about her blog is that within her fitness section her motivational

Monday

post encourage me to go to the gym or even do a little change to my diet.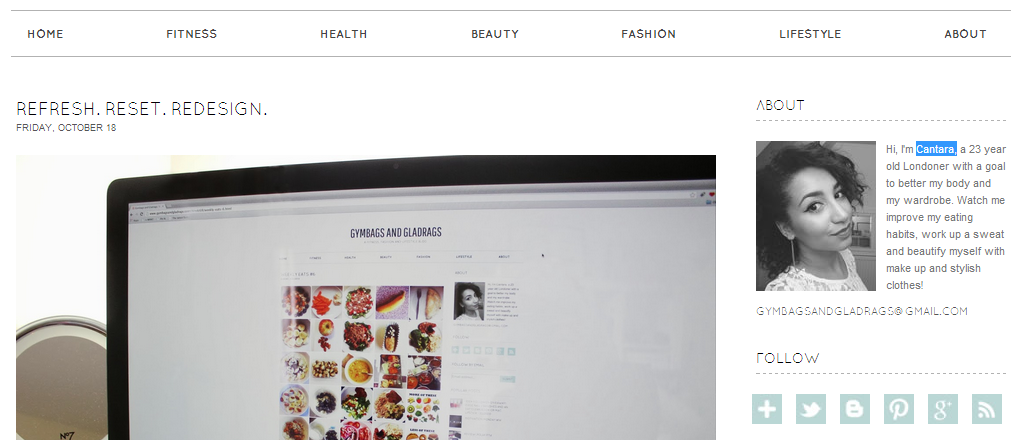 Gymbags & Gladrags Blog
2. Outside Beauty, Inside Health :Cat is a 24 year old blogger who's blog is all about fitness, beauty, lifestyle and Food. What more can a girl want from a blog, I love Cat blog her fitness post are some of my favorites around in the blog world like Cantara she does a range of post but my favorite type of post that she does fitness wise are her Wednesday's Workout these post are either her workouts or she reviews workout programs that are big at the moment. Recently she reviewed The Podium Effect Workout which is definitely worth a look at.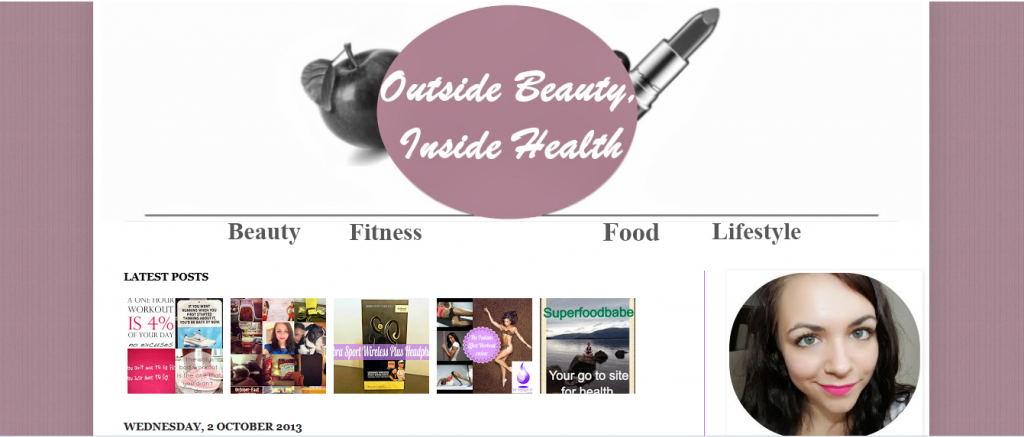 Outside Beauty, Inside Health
3. Carly Rowena // Fitness Blogger : Carly's blog is another one of my favourite my main love of her blog is actually her YouTube Channel. Both her blog and channel are really informative either doing workout video or post, she does review of products that are either beauty, fitness and food. She goes in depth within her workout video or product reveiw which is what you need from a blogger.
Carly Rowena
4. The Blonde Ethos: Natalie's Blog is like the other blogs a mix of everything but a main focus on changing your lifestyle which I am all about. She does a lot of reviews of apps/classes and products but her reviews on My-Protein are what I pay a lot of attention to as I have been looking in to trying myself so see these types of reviews going in to her blog is a bonus. I'm not a massive fan of wishlist but fitness wear wishlist are another story as I love them. She has really good taste in fitness wear and I want to buy everything she chooses.
The Blonde Ethos
Well these are my favorite fitness bloggers and I follow a lot of them. These are just my opinions but hopefully you enjoy reading these blogs or I've given you some new blogs to read. Leave comments of blogs you think I should have a look at in the future?
Hope to see you soon
Love Melissa xx