Hows it going? So last week I said to myself 'Melissa why not get a graze box?' and after having a look at the snacks and jumped on the bandwagon and got a box. I had a free code out of a magazine and thought this would be the best time. Well let me show you what I got.
My Graze Box!
This is what the content of my box is.

As you can see the photo above shows what I got in my box. I'm going to tell you about them and give them a rate them like you do on the website. For people who don't know about the rate system on the website you get to decide if you want to 'Bin' or 'Try' a snack and then when you get the snack you decide if you 'Like' 'Love' or you want to 'Bin' it. I'm going to use that system to rate my snacks.

I was given Fruit seed flapjack, the British barbecue, The inspired by Jaffa cake snack and Toffee Apple.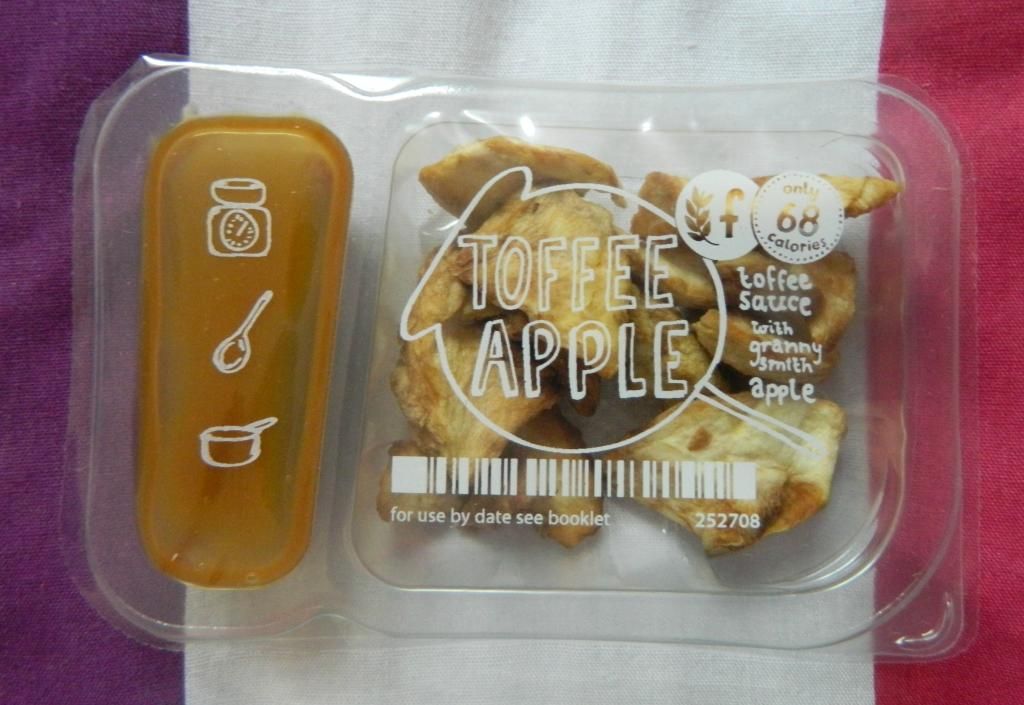 Snack No: Toffee Apple 'Sticky toffee sauce with granny smith apple slices.' This snack was a bit hit and miss for me. I loved the apple alone I had never had sliced apple like this but the the sauce I was not a fan of at all. I'm not a huge toffee fan to begin with but I did give it a try and was not a fan.
This snack is also a source of fiber and is 66 calories.
Snack No2: The British Barbecue 'Rosemary crostini, Mini basil breadsticks, fiery seeds and smoked almonds.' OMG this snack was the nicest snack out of all of these snacks. I loved the different textures of the the bread with the seeds and the barbecue taste is so nice. If i could just get 4 boxes of this I would!
This snack is a source of at least 2 vitamins and minerals and this snack is part of the graze light range and is only 118 carl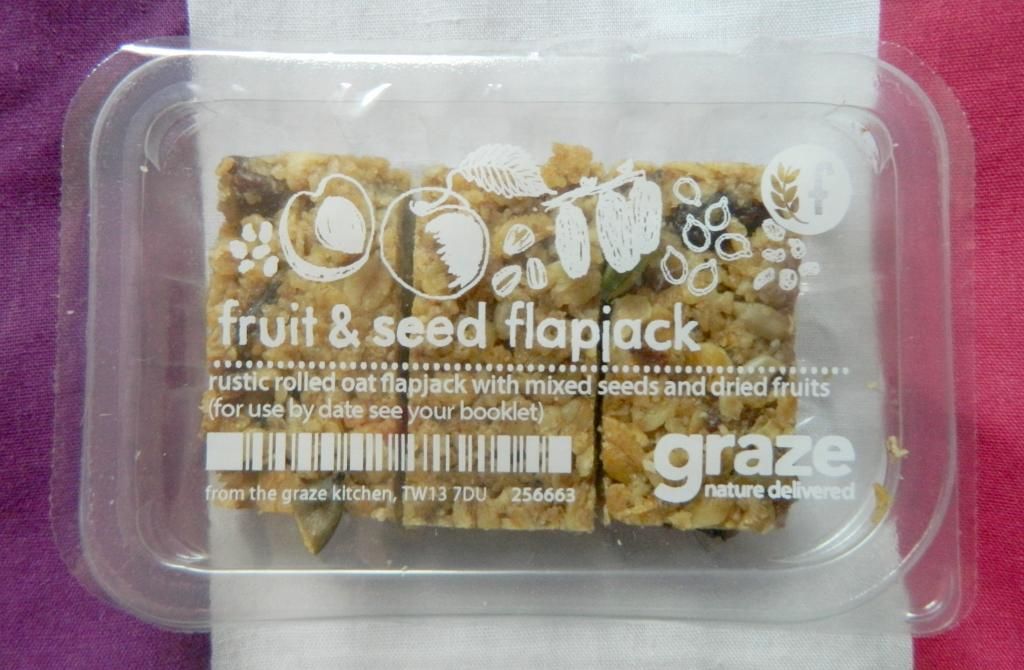 Snack No3: Fruit & seed flapjack 'Rustic rolled oat flapjack with mixed seeds and dried fruits.' This is another snack that I loved, not as much as snack No2 but these were really nice and really easy to eat. I find that some flapjacks can be quite hard to eat but these weren't I wish i could get this in a big size so I can have it with custard.
This snack is also a source of fibre which is always good to have within your diet.
Snack No4: Inspired by Jaffa Cake 'Roasted hazels, orange infused raisins and dark chocolate buttons.' This snack was not for me at all I don't like Jaffa cakes so I knew I wasn't going to like this but I thought I would give them a go but no I didn't get on with it at all. Your meant to stack them like a sandwich but that didn't work for me it just was not meant to be at all.
This is a source of at least two vitamins and mineral and it also a source of fibre.
So that is my first graze box. Have you had a graze box before and have any snacks you think I should get in the future? Also if you know any recipes that i can use to make a big fruit and seed flapjack that would be brilliant!
Thank you for reading, see you soon