This is day 2 of my time away at Brathay. This post is not as photo heavy.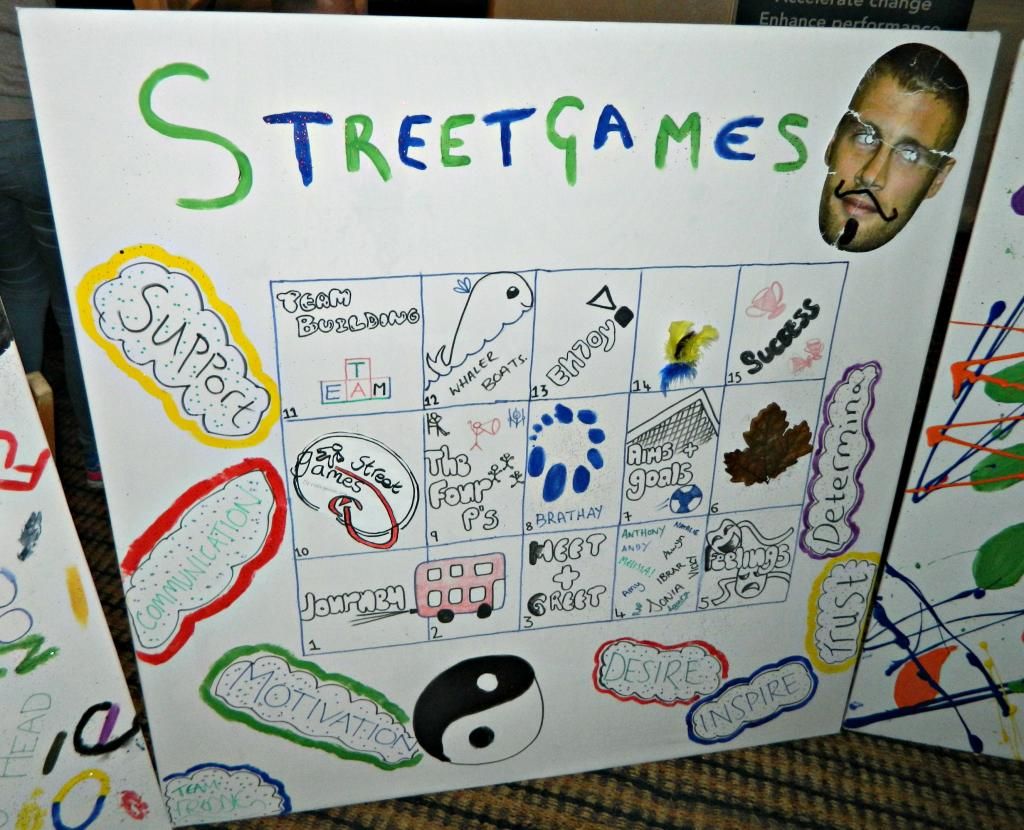 Are team art project with Freddie's Face on it!
Me at the top of the Harder side of the climbing wall
TEAM FREEDIE!!
Are 2nd place
Me and Stacey by the bonfire
Day 2 was a long day we started just before 9 in the macaque finding out what we would be doing through out the day. My team were going to be doing 2 activities that involved either climbing or doing a high ropes course. I did both but these type of activities are all about beating your personal best for a lot of people it was reaching a point on the climbing wall or getting to a certain part around the high ropes course. Mine was more of a time aspects and getting around the course at a good pace.
In between doing the outdoor activity we had a chance as a group to make a art board to show what we had learnt through out the couple of days being at Brathay. We went with the idea of a snakes and ladder board and that through out the time we had main things that happened while being away. We came 2nd WOOP!! out of about 10 teams after that announcement we started the quiz which we didn't do to bad in.
After the quiz we had a bonfire which was lovely to stand next to as it was HOT! after that a couple of people that we had made friends with and played a couple of games of cards.
As you can see that second day was a busy day and had a lot of team work to be done!
Thanks again for reading, Day 3 will be up soon and will show are walk up Tony Cragg which was eventful! Why not leave a comment telling me what you think of are painting or are activities.