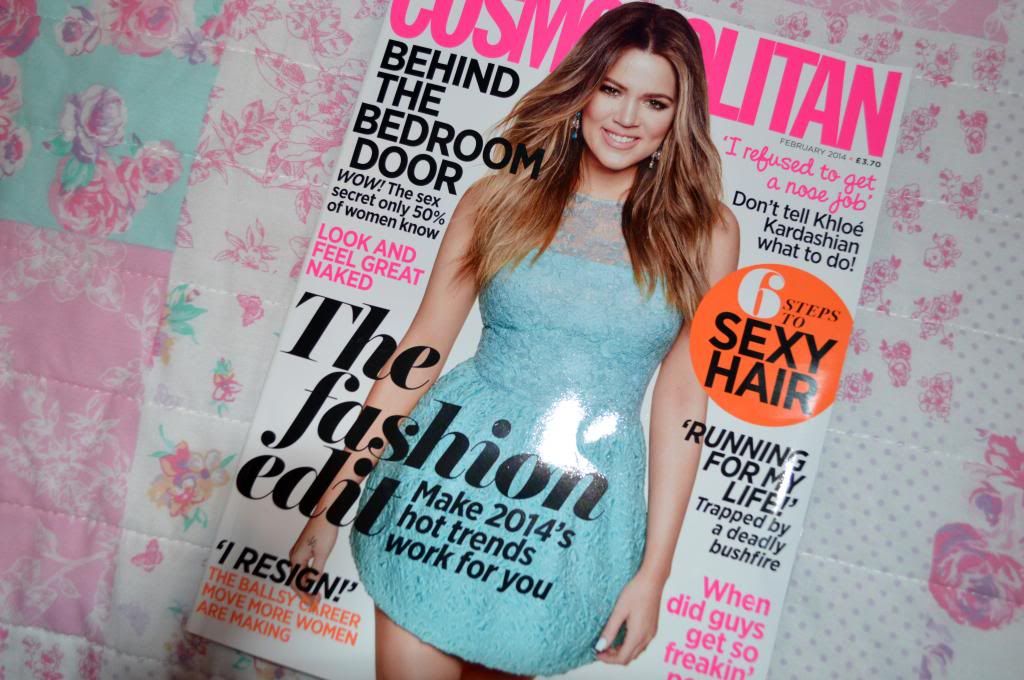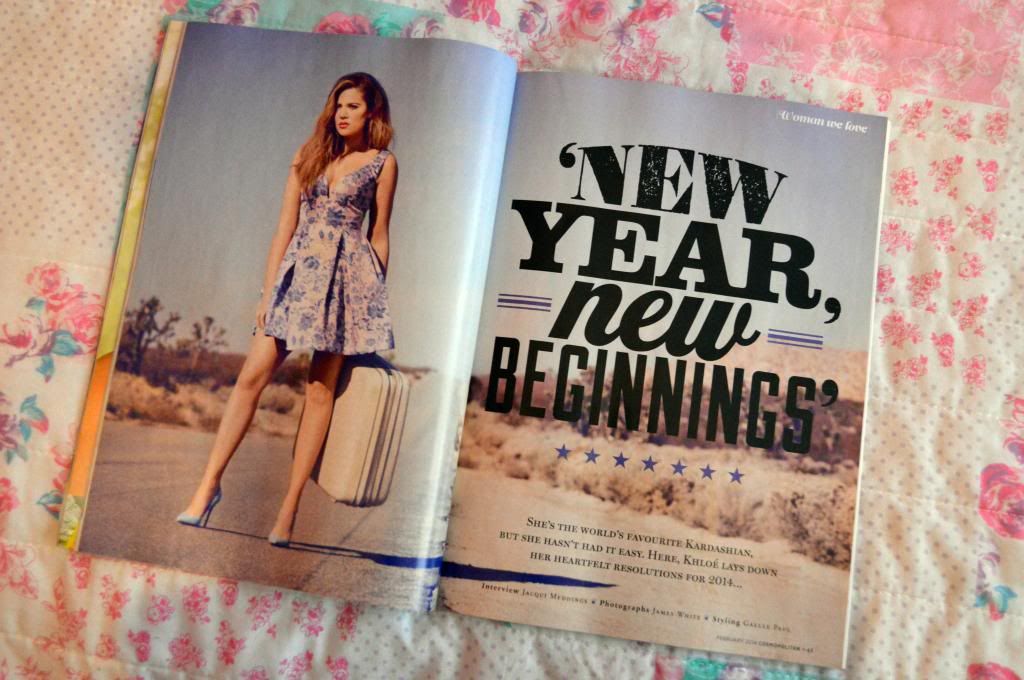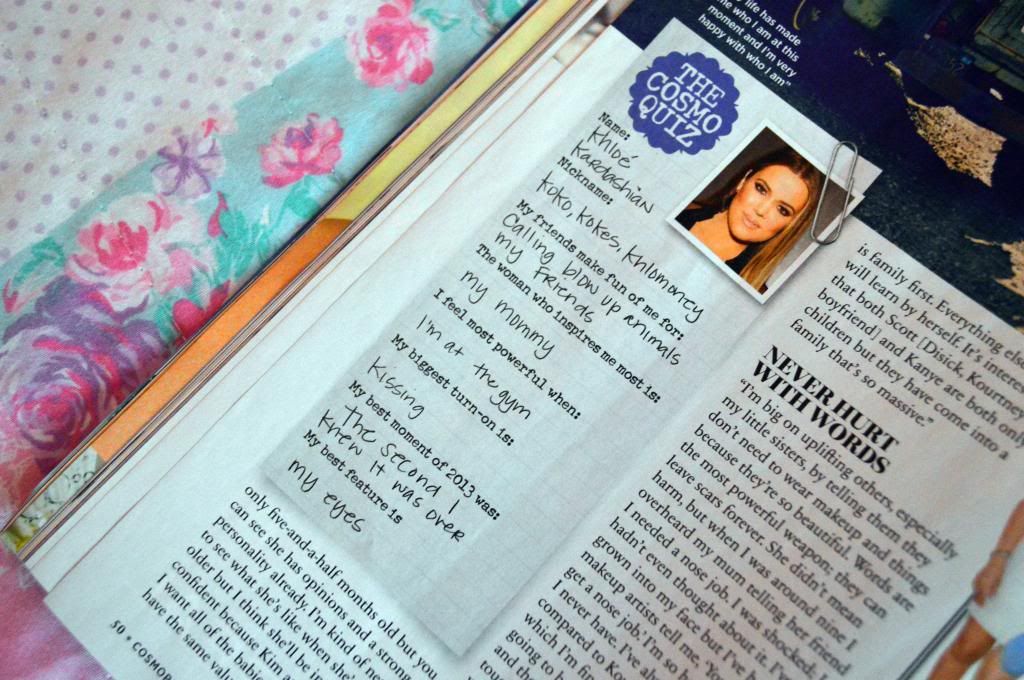 I think everyone loves the Kardashians but everyone has also has there favourite member of the family. For me it has always been Khloe, she is hilarious, so caring and out of all the of them the biggest on the family bond. When I saw that she was on the front of Cosmopolitan UK I had to buy it. I've been following her on twitter for what seems like forever and watched as she has been splashed all over the media about her marriage with Lamar Odom. If their not talking about her marriage their talking about her weight and body shape. I love her fashion style as she dresses for her body showing everyone the amazing body that she has.
Just after new year me and my partner of nearly 3 years went are different ways in life and it has been hard for me. Even tho she will never know this but Khloe helped me in a way get through it as I've seen how strong she has been and it made me feel stronger about myself. When I saw this article and read through it she made me believe in myself. It got me thinking if she can do it with millions of people knowing her business so I can.
There is so many reason that I think Khloe is amazing for one she has the best body and works hard for it unlike other celebrities. She talks about her 8 new year resolutions and some of these resolutions are some of resolutions that all women she have for example:
Keep cheer leading women
Never hurt with words
No regrets.
I find Khloe really selfless even tho she didn't understand what was happening with the relationship with Lamar she was still there for him 100% as well as everyone else in her family. She did events for her fans which she could have cancelled and went of the chart for a while but she didn't she was strong. I know people will be like you don't know her but I believe she honest and everything you see from her is for a reason.
While I was reading the magazine I noticed that she has also done the 'Comso Quiz' which asks 8 questions about yourself and I thought I would do them as they are just fun simple questions and thought why not there is no harm at the end of the day.
Name: Melissa Jane Marshall
Nickname: Issa, Mel & Lissa
My friends make fun of me: How much i am in love with Disney. (It is a bad obsession)
The women who inspires me most is: My sister.
I feel most powerful when: I'm in my element coaching children the job I love doing so much.
My biggest turn on: I would go with guys who are scared to show them true selves
The best moment of 2013 was: Get told I was placable to go work in America for the summer (Hating the waiting game after tho)
My best feature: I would say my legs.
I wrote this post because I think everyone needs someone to look up to. If that be your parents, friend or even a celebrity it doesn't matter.
I hope you like this type of post and I showed you how a role model can help you in ways you never thought they could.